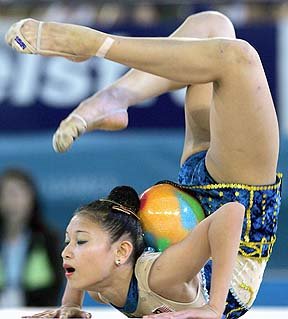 durr..

Congrats to Miss Durratun Nasihin for her 4 silver medal feat in the recent concluded Melbourne Commonwealth Games. If not because of the World class Canadian , she would have swept the golds easily !! haks.. Anybody know how i can have her autograph ? or perhaps phone number so i can guide her for good SPM results later this year !!! haks..
Anyway , Kudos to Malaysia for achieving their target of 7 gold medals .Badminton was the usual suspect for our gold , but 4 ? that was remarkable !! Lawn bowl will definitely be Malaysia's next frontier to achieve gold in olympics and of course.. i would like to congratulate our hockey team ! Eventhough it was only bronze but it meant a lot to the whole of Malaysia ! I loved their current gameplay. Certainly full of passion and desire with mostly the young lads out there !! Keep it up !!
P/S Malaysia Boleh !! Proud to be a tiger..