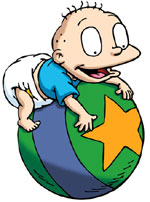 CONGRATULATIONS !!!!
DIl ( a close friend of mine ) delivered.. hek.. i mean his wife delivered a beautiful baby girl yesterday morning !!! haks.. ALhamdulillah syukur..
Well , i was on call yesterday so i was not able to visit them in Pantai .. sorry dil !! but i did send my congrats sms to him..
guess what, when i received the msg i was actually doing CPR for one of my patients who just decided to collapse early in the morning !! haks.. tu la ceritanya dil , this i well tell your daughter one day...
"you know.. when you were born .. your dad txt me when i was reviving a patient !!!!"
Congrats again dil from me and my dear wife... will be visiting you soon ..*smile*
p/s
wished that myfzal was around to celebrate his future peer..