nightmare..

And i was thinking about moving to Bukit Jelutong... This New Year "present" will definitely make me top up my Touch n Go more often..
*********************************************
My Department is organizing a dinner late January next year ! It had been quite some time since the department had a party like that. Interesting eih !! And guess who's been coaxed into the organizing committee ?? Hahahaha.. Somehow , I just had to accept the job and being me.. I did not hesitate to take it up !!Been busy as well chasing after the Banquet managers of various hotels trying to get a place. A month notice is certainly short but one has to make it happen . Well , it would have been more fun doing this if not for the January exams !!
Royale Bintang... The Curve...here we come..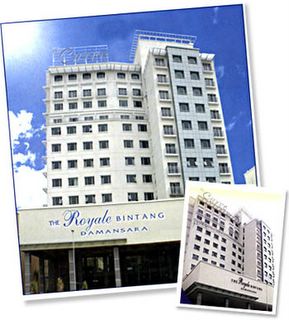 the venue