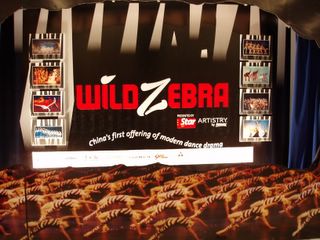 tadaaa . ni gambar tangkap sendiri

I missed the badminton session with the kamcheng boys for this ? Imagine that.. haks.. Well , though i am a true fan of theatres , bangsawans , musicals , orchestra.. but dance ? haks.. i was indeed my first time. Well , not my idea really but i was coaxed by my dear wifey to attend the much acclaimed and publisiced dance show.. WILD ZEBRA..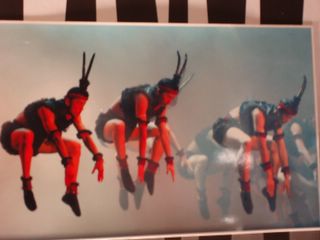 favourite scene.. the rams..

Did i enjoy it ? haks.. i would be lying if i said yes ! half the time i was looking at my watch hoping that it will end soon ; as i may still have that tiny chance to go and play badminton ! in fact , i brought my gear along in the car !!! I was dissapointed though as there was no way that the show would end before 11 pm !!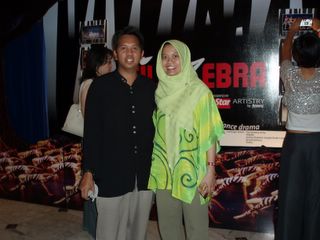 post-show

At least i realize that dance is not my thing. I can't imagine watching through the Ramayana or Mahabrata ! haks.. its just not to my liking. I just cannot appreciate their movement or feel the sadness of unfulfilled love. haks.. I did laugh though when there were scenes of other animals besides the zebra... rams , ducks and monkey ! it was enjoyable.. and the crowd did appreciate it..
A bit of the synopsis (
at least from what i understood in the 2 and a half hour dance show..
) : it was about the forbidden love between princess zebra and wild zebra prince. The Old Queen Bear ( princess's mother laa ) was hunting all the wild zebras for her wardrobe and magic mantle.. and surprise-surprise ; prince wild zebra was the 100th zebra to be killed for her to achieve the magic mantle. And the love affair happen la.. In the end , the princess died while trying to save his loved one.. well , the scene was suppose to be tragic , some people actually cried.. but me.. haks.. tak sampai la pulak the message..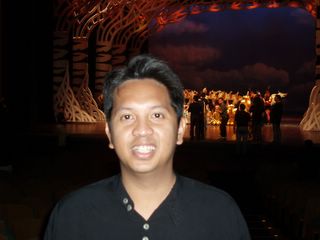 lambat
..

P/S Adapun putera kuda belang liar itu menjadi buruan Permaisuri Beruang Tua. Maka musang pun menghasut sekalian haiwan di rimba untuk menghalang percintaan Puteri Kuda Belang itu.
"excerpt from one of the translation to BM in between the scenes.. never failed to make me laugh.."