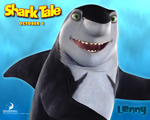 The 2nd last day of ramadhan - had my iftar in Shangri La.. Fuiiyoo , my first time in that prestiguous hotel. Wow.. it was really posh and nice !! It is in the centre of KL just infront of beach club and NOuvo in Jalan Sultan Ismail.
I was there on dAto Khaled's invitation ( the minister of Entrepeneur and Cooperative Development ). I was there with Mal and Rozaini. In the beginning i thought it was one of his many functions - and invited us to be a part of the function . so being me..
the food-devil
..hehehehehe pergi je la..makan free sapa taknak rite ? eventhough i was a bit groggy - this was realised by dato' himself !! But then to my surprise , it was actually only the 7 of us. Me . mal , rozaini with dato khaled , his son and his 2 secretaries ( political and press ). I was flattered mah.. baik menteri nih ajak buka puasa!!
We'll i've known him for 2 years and he is one down to earth minister. I did write 2 speeches for him and i was rewarded with rm2000 for my heidelberg trip last year !!! haks.. but since becoming the minister he is a bit bz - so our meet up had been non - existence for the past 1 year. Than you Dato !! it was a nice meal..tahun depan nak lagi ek.. hehehehehe ( last year it was in Mutiara Hotel )
Hehehehe nice je ?? I ate like mentekedarah !! my belly was full i felt like it almost burst!! hehehehe but most of it was because of my extra keen consumption of drinks - toooooo thirsty with the hell job since last nite !!! Mal was the winner this year - he ate lots of the chocolate fountain thingy !! it was really cool . what they did was having this fountain - where water was replaced with chocolate flow. all we need to do is take the assorted biscuits and dip it in !! really kewl.. of course being me.. i experimented with the water melon..pine apple and chicken bits.. hehehehehehe
It was kewl - the meet up was informal and fun !! haks.. end up with mal for i hour sitting in the lobby - trying to load the full belly down !! haaakkss..
I'm going back to kampung tomorrow in Muar. So dear friends and keen avid bloggers. Salam Aidilfitri. Ampun dan maaf dipinta , yang dahulu kini dan akan datang. *smile*